Birding

2

asia.com
is the unique combination of two (2) assets that you'll see together rarely. We offer quality guided birding tours but at the same time provide the independent traveller with real value information. To form this perfect venture has only been possible thanks to the knowledge of the region by our dedicated team. We hope to see you soon and in the mean time enjoy the info or dream about your upcoming birding tour!
Birdtours2Asia has exceptional value when it comes to specialist guided birding trips in Asia. We have a limited but exciting choice of tours that are meticulously planned to show you the best birds in a most enjoyable and friendly atmosphere. Our tours are guided by an experienced leader, a friend who will get you a wonderful and hassle-free holiday.
Where2watch birds in Asia is a prime birding info resource for the Oriental region. Our aim being to provide birders with a different set of free info hardly ever found on the internet. We have covered some new and excellent birding sites which have never been written about, provide valuable info for travelling and birding some of the known sites and we have free bird sounds, trip reports, articles, and bird photography for you to enjoy on the website.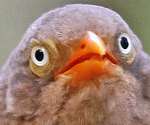 Sri Lanka
-4 places Feb - March 2018-
Tour confirmed with
guaranteed departure.
Sinharaja Biosphere Reserve -
Kitulgala - Yala NP - Horton Plains
Uda Walawe Safari - Kandy -
Tissamaharama - Victoria Park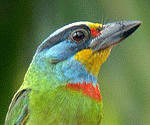 Taiwan
Endemics & B-f Spoonbills
-2 places March 2018-
Dasyueshan Forest (Anmashan)-
Huisun Forest Reserve - Kenting NP
Wushe area - Tsengwen Estuary -
Yushan NP (Alishan) - Huben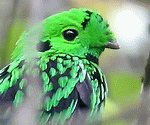 Borneo
Best of Sabah
March-Sept 2018- check guided trips
Mt. Kinabalu - Poring Hot Springs -
Sepilok (Rainforest Discovery) -
Kinabatangan River Cruises-
Rafflesia Center (Crocker Range)-
Borneo Rainforest lodge option
Philippines
Luzon, Mindanao, Palawan
-tour report-
-1 last place Feb. 2018-
Mt. Kitanglad -Philippine Eagle-
Mt. Makiling - Subic Bay Freeport
Candaba Marsh - La Mesa -
Davao - Picop - Palawan -

What's new on Birding2asia.com?
August 2017; New Borneo tour report.
Includes 53 trip photos, sightings, feedback...
Enigma in the garage.
A luxurious home for Swifts and a challenge for science
Sinharaja National Park; Trip report.
A photo journey to Sri Lanka's celebrated Biosphere
Reserve and World Heritage Site.
Sri Lanka; New tour to a top birding destination.
View photos from Feb.'17 in our new tour page.
Borneo; photo report; Kinabalu, Sepilok...
Whitehead's Broadbill, Black-crowned Pitta...
Borneo; Updated tour page incl. new trip photos
Best of Sabah tour with private guided trips available.
View materials we contributed to other websites;
Surfbirds photo galleries / trip reports
The Internet Bird Collection (IBC-HBW)
Oriental Bird Club Images
Xeno-canto Asia bird sound collection