Main gallery page / sexy birds
Really??? Is this the first album you opened?
Well bad luck for you today because it's not at all ready for the casual visitor.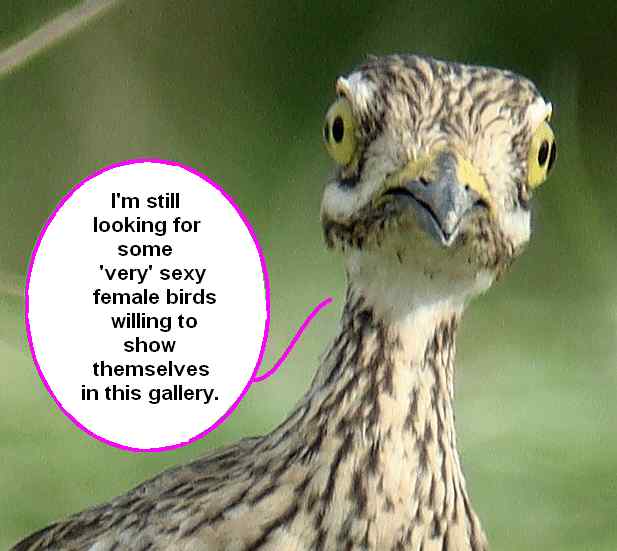 All hot models are welcome to send me additions.
Use pictures only with the approval from the photographer.
Copyright © Birding2asia.com 2008 - 2012. All rights reserved.