previous page Asia photo gallery / waders page 2 / Nordmann's Greenshank next page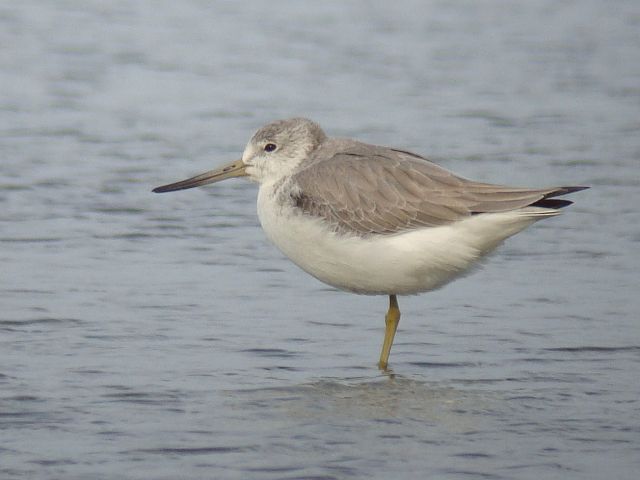 Nordmann's Greenshank, Laem Pak Bia saltpans on 30 November 2008.
This was one of 8 birds found on the regular spot just north of Laem Pak Bia were they roost
together with the flocks of Great Knot and Grey Plover.
Photograph taken in diffused evening light. Compare with Common Greenshank.
Use pictures only with the approval from the photographer.
Copyright © Birding2asia 2008-2010. All rights reserved.