Articles
In Focus

Here's another photo of the same Sulawesi Dwarf Kingfisher that made it to the front cover.
Our Kingfisher on the front cover!
September 2010: When Morten Strange asked me to contribute photos for the upcoming new edition of "A Photographic Guide to the Birds of Indonesia" I was more than happy to select some of my pictures. I ended up sending in 45 bird photos, mostly from Sulawesi and Halmahera, as these were high on the want list for the new publication. Most of my shots were taken on our 2010 tour of Sulawesi & Halmahera. A look at our tour report page may give you a better idea of the selection of photographs taken on that tour.

November 2012 :

Hi Stijn,

It took two years, but my Periplus (which is now Tuttle ... ) book on Birds of Indonesia is now out.

There are 988 photographs in the Second Edition, and I provided only 578 of those myself, the rest are from some 40 outside contributors. Out of the 988, 324 images are new, compared to the 2001 edition.

You helped out with 14 images, they all came out great ... in fact, one we re-used for the cover as well! I hope you like it.

I didn't actually design the cover, I gave the publisher a choice of 6-7 suitable photos and they ended up picking yours ....but it came out well.

Thank you for your help and support,

Morten
Book Description

Release date: December 10, 2012

A Photographic Guide to the Birds of Indonesia is a newly revised edition of the first—and best—comprehensive photographic guide to the birds of Indonesia. Because of its vast size and geographical location, Indonesia has the world's most diverse avifauna. It boasts of more than 1,600 species—of which 235 species are only found in Indonesia, making it the world's number one travel destination for bird-watching.

This book covers a total of 912 species, including most of the non-migratory and endemic species that are seen only in Indonesia. A photograph and distribution map is given for each bird. Many new photographs appear in this volume for the first time and have been carefully selected to show the important characteristics of each bird. The concise texts provide vital information, and an index of common names is provided at the back of the book.
Smart people know that a good book makes a great gift!
"A Photographic Guide to the Birds of Indonesia"
A highly recommended gift suggestion from B2A.
Below you may enjoy having a look at the original Sulawesi Dwarf Kingfisher photo
as well as originals of some of my other bird photos used inside the book.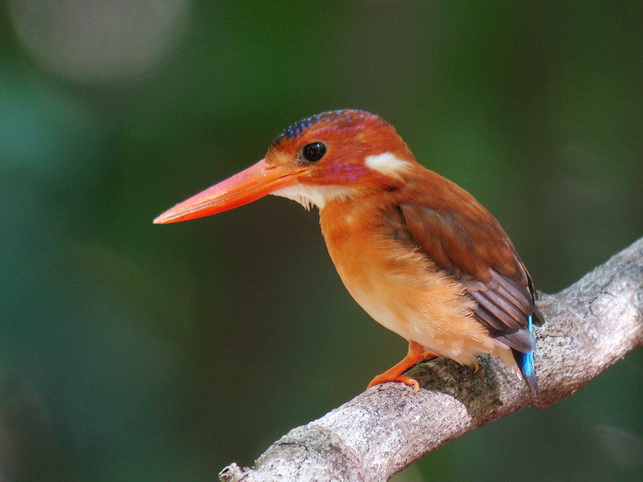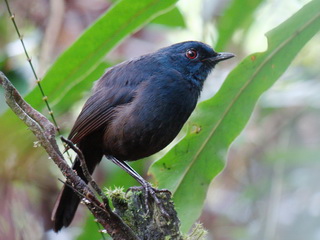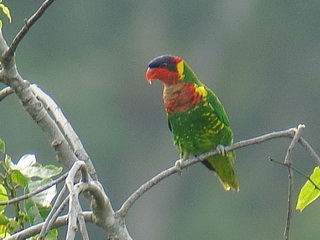 Great Shortwing -page 378- Ornate Lorikeet -page 164-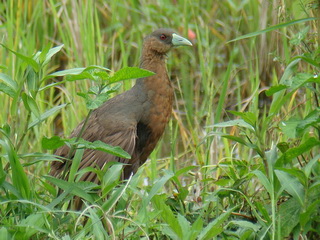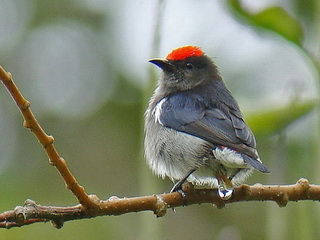 Isabelline Bush-hen -page101- Crimson-crowned Flowerpecker -page 445-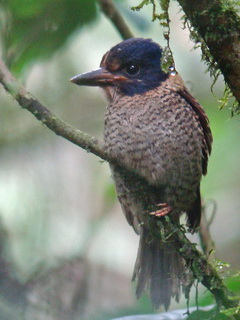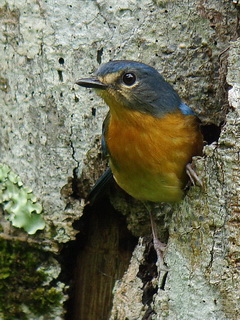 Scaly Kingfisher -page 244- Sulawesi Blue Flycatcher -page 361-
The new book can easily be ordered from your favoured online book store or you may use the links below to visit some major websites that are selling the book;
http://www.amazon.com/dp/0804842000
http://www.nhbs.com/a_photographic_guide_to_the_birds_of_indonesia_tefno_100266.html
http://www.wildsounds.com/products/3472-Photographic-Guide-to-the-Birds-of-Indonesia.shtml
Of course the book is widely available in book stores as well. For example, my photo below pictures the book shelf of the nature interest section at 'Asia Books' at Bangkok Suvarnabhumi domestic airport.
Copyright

Birding2asia.com

All rights reserved. This page published 15 May 2013.