Birdtours2asia
Expert guided birding tours

We power your vacation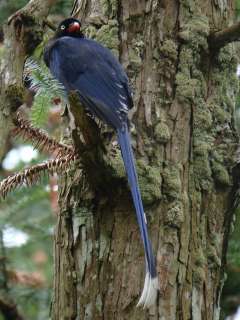 Taiwan Blue Magpie - Huisun Forest Reserve.
Birdtours2asia
Join us on a tour and you'll get
Top-quality holidays
Friendly & experienced leaders
Excellent itineraries & trip logistics
Comfortable high quality accommodations
All inclusive competitive tour prices
Small groups - size limit=6
Finest birding in Asia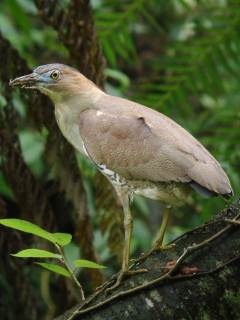 Malayan Night Heron - Huisun Forest Reserve.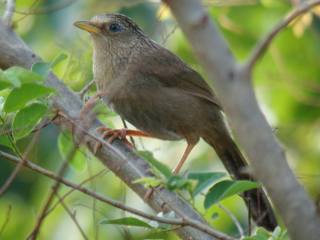 Taiwan Hwamei -Longluan Lake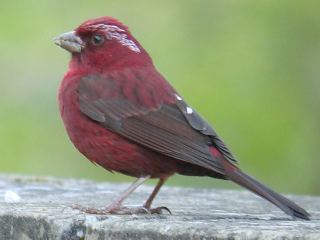 Vinaceous Rosefinch -Yushan NP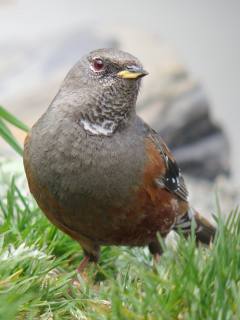 Alpine Accentor -Hehuan Pass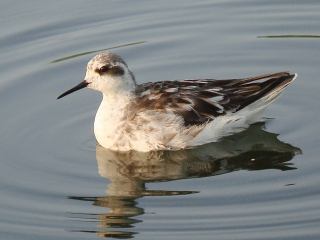 Red-necked Phalarope -Kenting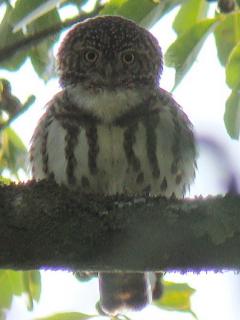 Collared Owlet -Bedongyushan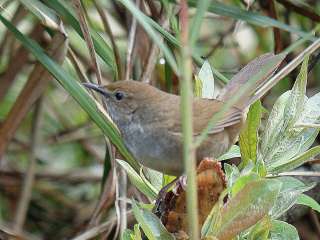 Taiwan Bush Warbler -Hehuan Pass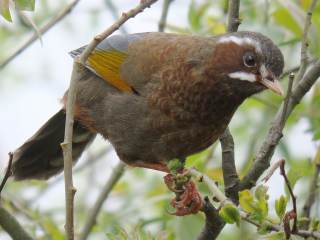 White-whiskered Laughingthrush -Hehuan Pass
All photographs © Stijn De Win
Full trip list with more pictures.
Other B2A Taiwan tour reports;
Copyright © Birding2asia 2008-2011. All rights reserved.
B2A – Trip report

Taiwan

Endemics and Black-faced Spoonbills

05 – 12 April 2009

Guest ; Jean-Francois Bourhis Taiwan reports 2010a 2010b 2011

Guiding ; Stijn De Win

Collared Bush Robin

Text and trip photos by Stijn

Sunday 05 April 09

After a very successful 9 days birding in Southern Thailand where highlights included male Gurney's Pitta. Rufous-collared Kingfisher, Spoon-billed Sandpiper and Nordmann's

Greenshank, brought our afternoon flight us to Taipei with the arrival being after dark and

in pouring rain. Not that this hassled our journey to the hotel however and just 90 minutes after arrival saw us enjoy our dinner, with hopes for improvement in the weather for tomorrow set high.

Monday 06 April 09

We reached Anmashan by mid-morning in heavily overcast but dry weather, which was fine

to get our birding started at the lower altitudes.

Birds where pretty active and a couple of stops soon produced a decent list of nice birds ;

Taiwan Barbet, Dusky Fulvetta, perfect looks at Brownish-flanked Bush Warbler, Rusty Laughingthrush and Collared Finchbill. Endemics didn't let us wait long and we soon scored Formosan Whistling Thrush, Taiwan Yuhina, White-eared Sibia and Steere's Liocichla.

When we tried to go up higher, it soon became clear that thick fog would make any birding at

the higher reaches of Anmashan impossible. It was however on our return journey back lower down we enjoyed some of the best birds of the day, if not the entire trip. First came a male Swinhoe's Pheasant which crossed the road in front of the car, followed by a nice flock of about

10 Brown Bullfinches and the sometimes tricky to find but superb Yellow Tit. Both Ashy Wood-Pigeon and White-bellied Pigeon were seen before we found some Taiwanese photographers

had left their roadside haunt so we could post using the car as a hide. We didn't wait long before the male Swinhoe's Pheasant came out feeding at the roadside which made us to enjoy a real show. The female did pretty much the same before we went on for the drive to our hotel that we

did not reach before seeing yet another male Swinhoe's Pheasant and a couple Taiwan

Bamboo Partridges.

Tuesday 07 April 09

With the high mountains still shrouded by low clouds, it was good we could bird Huisun Forest Reserve, situated in the foothills, this morning. Being one of the very best birding areas in

Taiwan it did produce some important target species otherwise not encountered anywhere

else on this trip. It started immediately on entry, with Taiwan Blue Magpie, Red Oriole and Grey-capped Pygmy Woodpecker right by the entrance gate. Another 3 small groups Taiwan

Blue Magpie were encountered further into the reserve to make for a very respectable 19 birds seen this morning! Varied Tit took some finding but we persisted and got very good looks in

the end. Three Malayan Night Herons, with 1 posing to get photographed, confirmed there's no need to get stuck into heavy traffic trying to reach Taipei botanical garden.

Silver-backed Needletails showed well, good they did, as Jean-Francois missed the only other Silver-backed Needletails (3 birds) seen this trip at Wushe.

We reached the Wushe area after lunch where we checked into our rooms after seeing a few Russet Sparrows that soon got chased off by a Crested Goshawk. By the time we reached

Chung Yang Farm, our birding destination for this afternoon it started pouring rain which left us nothing else to do than return to the hotel for an early dinner.

Wednesday 08 April 09

The weather had finally improved this morning and we even enjoyed some sunny intervals in between misty clouds while birding the Blue Gate track.

A first feeding bird flock contained what we were looking for, Taiwan Barwing. Time to play

and just a few sound recordings later we got nothing less than incredible close and superb

looks at both Taiwan Shortwing and Taiwan Wren Babbler.

Yellow Tit was seen again and a couple Rufous-faced Warblers played around in the parking

lot when we got back, as did a Fire-breasted Flowerpecker.

We enjoyed almost clear skies by mid-morning so decided to drive up to Hehuan Pass.

The easiest to find of the higher altitude endemics soon showed, White-whiskered

Laughingthrush, with the one bird coming in just too close to get photographed through digiscoping.

Not that Taiwan Bush Warbler proved difficult to see, it was there just 5 centimetres from

my feet after only a few seconds of playback!

A stop in the right place further up the mountain produced some nice eye-level looks at

Flamecrest as soon as we got out of the car.

Very windy conditions at the top car parks, and it wasn't much of a surprise it didn't produce

any birds. We therefore continued up to the next car park a short way down the summit at

the other side of the mountain to get welcomed by 3 Alpine Accentors hopping around in the parking lot. A Collared Bush Robin soon did the same and we scored Dusky Thrush and

White-browed Robin near an old ski-resort building a bit further on.

After yesterdays heavy rain we decided to give Chung Yang Farm another go in the late

evening. The site was surprisingly quiet however and didn't produce any new birds for the trip.

We had been on a roll all day long, cleaning up one target after another, so perhaps it was

just the right time to simply enjoy some of the commoner birds instead.

I don't have to tell you, the Taiwanese dinner was tasty and a beer well deserved having

cleaned up on a number of endemics and a good deal of the distinct subspecies in just

3 birding days.

Thursday 09 April 09

Seen from the hotel balcony first thing in the morning ; Rusty Laughingthrush, White-bellied

Pigeon and Brown-headed Thrush- not bad.

This morning we visited Bedongyushan where the otherwise tricky to find White-throated Laughingthrushes seemed to be all over the place. Not sure if they were different birds every

time or the same group that followed us through the morning but we must have encountered

them almost ten times.

We also had nice scope looks of a Collared Owlet but birding otherwise was a bit slow and

we must have been somewhat unlucky with our main target as no Taiwan Partridge called

close enough to the track to get any chance to actually see it. We got very close in the end

on our off-trail Partridge hunt but only got to see a pair Swinhoe's Pheasant walking towards

us while waiting silently for the nearby calling Partridges to come in.

In the afternoon we drove to Alishan through Yushan NP but thick fog prevented any decent

birding at these higher altitudes.

Friday 10 April 09

This morning we visited Yushan NP again targeting Mikado Pheasant as it is seen often at the roadsides here. We did very well on some of the hard to find species with a group of Golden Parrotbill, Grey-headed Bullfinch and Ferruginous Flycatcher. Vinaceous Rosefinch, Flamecrest, Scaly Thrush, Taiwan Fulvetta, Grey-faced Woodpecker and a very bright male Collared Bush Robin were some of the other goodies seen this morning.

A long drive in the afternoon found us at Longluan Lake near Kenting to bird the last hour of daylight. A pond with low water levels held numerous waders. Pectoral Sandpiper,

Red-necked Stint, Lesser Sandplover, Green and Wood Sandpiper, Common Greenshank

and 2 Temminck's Stint.

Equally numerous Wagtails included both a single Yellow Wagtail (taivana) and plenty Eastern Yellow Wagtails (tschutschensis) as well as a few White Wagtail.

I had told Jean to keep Taiwan Bulbul as a lifer to tick for tomorrow but it just proved too hard

not to look at this very numerous Bulbul in the surroundings of the lake.

Saturday 11 April 09

A creek at the back of the seaside hotel parking lot held a single Red-necked Phalarope

allowing for close looks/photos/filming, nice to start the day with.

We stopped to check out the same birdy pond from yesterday again where a

Buff-bellied Pipit now joined the Wagtails.

Another visit to Longluan lake to look for Taiwan Hwamei very soon produced 1 bird followed by

several other sightings of up to 3 birds together. Other interesting birds seen included

Eastern Spot-billed Duck, Emerald Dove and of course plenty Taiwan Bulbuls.

Our walk in Kenting Forest Park produced little in the way of birds but a 3m long King Cobra

did try hard to make up for the lack of birds. The walk here amidst the forested limestone crags must be one of the most beautiful walks one can take in Taiwan, recommended!

It's 2,5 hours drive to the Tsengwen Estuary where we arrived with plenty time for an afternoon birding. Eh, not just birding, to look for enigmatic Black-faced Spoonbills indeed! We got a

small group in flight immediately after arrival and 2 birds were roosting in front of the second observation platform.

We went then for a drive in the ponds area hoping to find more Spoonbills before returning to

the viewing platforms. Best birds seen in the area included Plain Martin, Caspian Tern,

Eurasian Magpie, Great Knot, Pacific Golden Plover, Terek Sandpiper, and not to forget

a single Little Curlew!

When returned to the viewing platforms, 62 Black-faced Spoonbills were in front of the hide.

We were just only given the time for a few photos before they took off again to feed in the

ponds area where access is restricted.

Sunday 12 April 09

We had intensified the itinerary a bit at the end to give us another morning birding up the higher areas of Anmashan which bad weather had prevented us earlier in the trip. We knew this was a Sunday with the mountain scheduled to get very busy with people visiting for the day. We nevertheless managed to see some good birds and add White-backed Woodpecker to the

trip list as it had managed to elude us so far.

A Golden Parrotbill was found on our walk near the km 50 parking lot, a species not regularly

seen in this park. Numerous Yellowish-bellied Bush Warblers were singing and showed well

as did our second Taiwan Shortwing for the trip.

The afternoon saw us drive back to the airport for our evening scheduled flight.

Swinhoe's Pheasant -Anmashan photo Jean-F. Bourhis