Birdtours2asia
Expert guided birding tours
Cost
Vientiane/Vientiane
The cost includes
accommodation
all ground transport
all meals and snacks
- all drinks -
guiding
The cost excludes
international flights to Vientiane
insurance
visa for Laos
e-mail for booking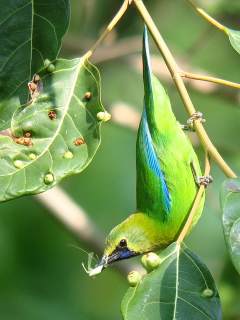 Blue-winged Leafbird
photo taken at Na Hin forest by
Stijn De Win
Birdtours2asia
Join us on a tour and you'll get
Top-quality holidays
Friendly & experienced leaders
Excellent itineraries & trip logistics
Comfortable high quality accommodations
All inclusive competitive tour prices
Small groups - size limit=6
Finest birding in Asia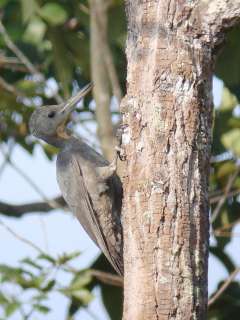 Great Slaty Woodpecker -Mounlapamok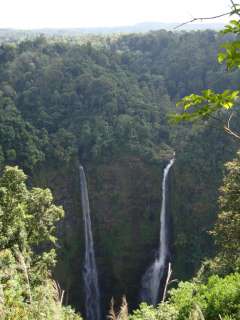 Tad Fane waterfalls -Bolaven plateaux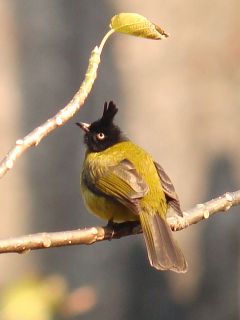 Black-crested Bulbul -Na Hin Forest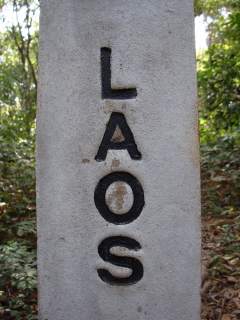 'and nowhere else'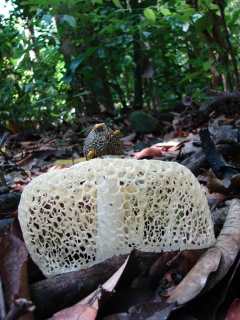 Beauty fungus next to the trail -Na Hin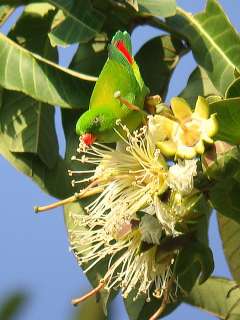 Little beauty Vernal Hanging Parrot -Na Hin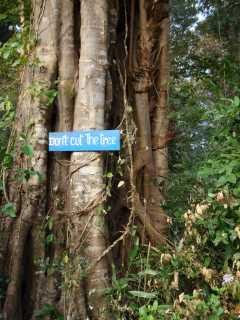 Don't cut the tree -sign at Na Hin!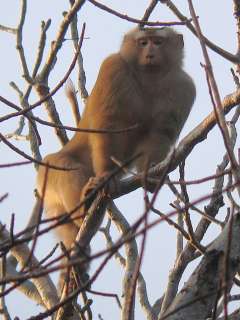 Northern Pig-tailed Macaque, listed as
vulnerable -Na Hin forest on limestone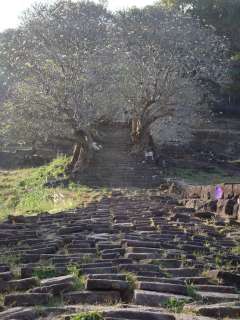 Ancient steps at Wat Phou,
Word Heritage site in Champasak.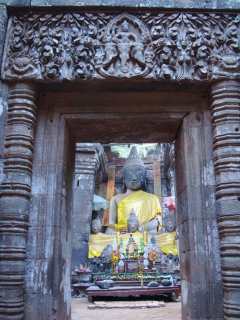 Temple at Wat Phou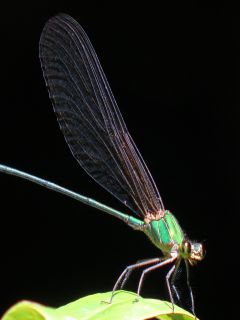 Damselfly -Na Hin Forest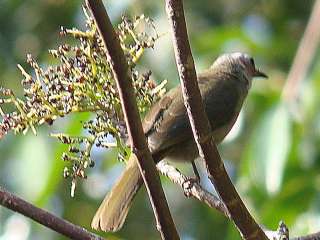 Another Khammouane Bulbul
photograped at Na Hin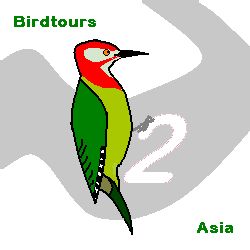 Red-collared Woodpecker
'at' Na Hin Forest
Copyright © Birding2asia.com

All rights reserved.
Laos

Khammouane (Na Hin Forest) & Champasak

Sorry, no dates set for this tour.

Laos has long been neglected by birders but this came to an end in 2009 with the

discovery of Bare-faced Bulbul (article) and new info free available on the internet

(info page) about Na Hin Forest, a beautiful area which features some karst limestone

forest where the new Bulbul is found. More birders have visited Laos since mid-2009

than ever before and no wonder, the birding can be excellent. In addition to the

limestone forest, other habitats with easy access for birding include evergreen hill

forests and a rare patch of lowland forest on level ground. Other specialities at Na

Hin include the near-endemic Sooty Babbler, the recently described Limestone Leaf

Warbler, scarce Spot-bellied Eagle Owl, rare Red-collared Woodpecker and Pale-

headed Woodpecker, Red-vented Barbet, Eared and Blue-naped Pitta, the rare

Yellow-vented Pigeon and scarce White-bellied Pigeon.

After our visit to Na Hin, we move south to visit several sites with yet completely

different habitats along the Mekong river and up the Bolaven plateaux. Birding

highlights might include Mekong Wagtail, Black-headed Woodpecker, White-rumped

Falcon, Vinous-breasted Starling and the yet to be discovered Bolaven Scops Owl…

Bare-faced Bulbul, discovered by Stijn De Win, at Na Hin Forest in December 2008, long before the official scientific description of the species was published.

| | |
| --- | --- |
| | |
| Oriental Hobby -Na Hin evergreen hill forest. | Sooty Babbler -Na Hin forest on Limestone. |

Tour itinerary

Day 1

Our tour starts in Vientiane, capital of Laos, from where we travel for 4 hours

by car to Ban Na Hin, our base for the next 4 nights.

Depending on time and interests we might opt for either many stops en-route

which makes the journey longer, or arrive early for some initial birding.

Day 2 + 3 + 4

Three full days to explore the 4 different types of forest. All birding sites

are located close to our accommodation so we have the luxury to do short

trips and return for breakfast, lunch and dinner to our resort restaurant.

After familiarizing with the habitats and some general birding to build up

a decent species list we shall start to target the goodies, not at least the newly

discovered 'bald' Bulbul, Limestone Leaf Warbler, Sooty Babbler and Lao Langur

in the limestone forest while the evergreen forest should reveal a host of other

specialities; Red-collared and Pale-headed Woodpecker, Red-vented Barbet,

Spot-necked Babbler, Long-tailed Broadbill, Spot-bellied Eagle Owl...

A full list of birds that have been seen in the area can be found here.

Day 5

A final morning at Na Hin forest before we start our journey to Champasak in

the south.

Day 6+7+8+9

We'll add a few waterbirds to our list at Nam Souy lake en-route before we arrive in

Pakse which is our base for day trips to the Bolaven Plateau and Tad Fane waterfall

and we may visit Laos' most important historical site Wat Phou. Further south we stay

in a resort on the bank of the Mekong with Mekong Wagtail in the grounds and will

take trips into the dry dipterocarp forest of Mounlapamok and to Khon Phapheng on

the Mekong, perhaps the most impressive waterfalls of Asia.

General info : Comfortable resort style air-con rooms with private

facilities. All meals in the resort restaurant and snacks on the trail.

Transport by air-conditioned car or minibus. Walking is easy and

most birding is done on level roadside/tracks/trails, but the occasional

steeper trail might get us to the best birds. Weather is mostly pleasant

at this time of the year, but it can get fairly hot at noon. The dry season has

started but an occasional afternoon shower can be expected.

| | |
| --- | --- |
| Birding Laos, on the border with Cambodia. | Superb forest on limestone -Sooty Babblers!!!- |
| Rufous-winged Buzzard -Mounlapamok | The bird from the habitat above -Na Hin Forest. |
| Crested Serpent Eagle is common in the | Na Hin Forest. |
| Green Bee-eater -Laos en-route | Grey-headed Canary Flycatcher -Tad Fane, Bolaven. |
| Khon Phapheng -Champasak | 'Little known and mighty' |
| Forest stream | and birding track -Na Hin Forest. |
| White-bellied Green Pigeon-Na Hin evergreen hill forest | Common Kingfisher -Ban Na Hin. |
| Flatidae Nymp common in the Na Hin forests. | Butterflies are plentiful in the forest. |
| Vinous-breasted Starling -Mounlapamok | Rufous Treepie -resort grounds near Khon Phapheng |
| Comfortable resort style bungalows | and fantastic scenery wait for you in Laos! |
| Those sunsets on the Mekong! | On offer complete with birds... |
| Blue Rock Thrush -resort grounds near Khon Phapheng | Blossom-headed Parakeet -Mounlapamok |
| Mekong Wagtail from 'this' balcony. | Sooty Babbler at the base of 'these' outcrops. |
| The Eurasian Jays don't look the same as the ones in Europe, the leucotis subspecies pictured -resort grounds near Khon Phapheng. | Where do you want to see your Siberian 'Stonechat'? This one on a stone that belongs to a World Heritage Site -Wat Phou, Champasak. |
| Streaked Spiderhunter -Na Hin forest. | Nam Kading, with forest and mountains in the background, near Na Hin Forest. |

-- Sunset on the Mekong...