B2A trip to Na Hin Forest 1-4 December 2009
Na Hin updates – notes – links to updated bird list - free bird sounds.
Ashly Banwell, Albert Low, Neil Bostock, Carlton Collier and Stijn De Win / Birding2asia on a visit to Na Hin Forest confirmed again how excellent an area for birdwatching this place in Laos is…with nothing less than some superb additions to the Na Hin Forest bird list to prove!
A first quality species to add to the list came as a Red-vented Barbet that was perched for about 20 min. allowing for excellent looks. Actually, after this first find, another 2 birds were recorded at different spots in the Na Hin area which might prove that it's fairly common at Na Hin, yet inconspicuous. (as overlooked on previous trips)
Especially interesting to know is that Red-vented Barbet isn't on the Thai country list. With Na Hin situated pretty close to the Thai border and most people entering Laos via Thailand this is a nice species to look for as it's otherwise only regularly recorded from Vietnam.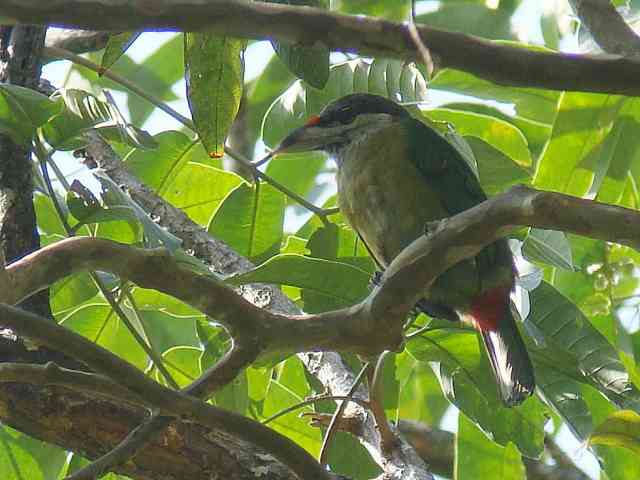 Possibly the biggest surprise find though, was Blue-naped Pitta! Two birds of this highly sought after species were recorded (heard at close range but didn't show in the end). This Pitta is only regularly recorded from NE-India (Kaziranga, Nameri etc.) and North Vietnam (Tam Dao).
Pale-headed Woodpecker is another real quality species we found (1 brief sighting and 1 more heard in a different location). Also this Woodpecker is 1 of the more difficult ones to connect with in Asia. Cat Tien NP in South Vietnam is one of the best places to see it.
A last one that deserves some special attention in this report is without doubt Spot-bellied Eagle-Owl! More widespread perhaps but a bird seldom seen and a species that requires good tall forest, which Na Hin has!
The bird we found appeared to be highly tape responsive but still it took a while before we got 2 brief sightings. Once perched and then in flight overhead showing the underwing pattern.
This record is reported to be the first ever sighting for central Laos. Other places to look for Spot-bellied Eagle-Owl include the temple area at Chiang Dao in north Thailand (where highly overtaped, don't expect to see it come in here) and Cuc Phuong NP in north Vietnam.
Other additions made include White-tailed Flycatcher, Silver Pheasant, Scaly-crowned Babbler and Asian House-Martin (Nepal House-Martin is common).
Of course we found quite a few of the regular or already established specialities. Bare-faced Bulbuls of course –if only to add to the pilgrimage that is now taking place!
Yellow-vented Pigeon, a species always and everywhere hard to connect with!
White-browed Piculet, both Long-tailed and Silver-breasted Broadbills, a nice group of Sooty Babblers, Streaked Wren-Babbler, Spot-necked Babbler, Rufous-throated Fulvetta, the form of Green-backed Tit that actually still needs some research to be done on, Sultan Tit, Purple-naped Sunbird and last but not least did Ashly managed to take some superb photographs (first ever quality images?) of Lao Langur.
This actually, as of time of writing, brings the updated Na Hin Forest bird list on 168 species. Of these, a personal selection of 42 species I would rank as 'quality', 'target', or at least very nice birds one doesn't see just every day…not bad I guess for an area that has only recently be discovered (April '08-SDW) and described (August '08-B2A) as a birdwatching site, putting Laos on the map for birders along…
Please, after a visit, send any additions for the list to stijndewin@birding2asia.com
Some bird sound recordings made by Stijn on the trip, all free downloadable ;
White-crested Laughingthrush 1
White-crested Laughingthrush 2
Limestone Leaf-Warbler, now described as a species, has
recently be confirmed from Na Hin Forest with sightings made along the same stretch of route 8 that has the Bare-faced Bulbuls. With the perfect habitat present (forest on limestone) this hardly comes as a surprise. Well done by Mark Torres and also Jon Hornbuckle finding this species at Na Hin and thanks for sending the records.
This Leaf-Warbler was already known for some years and suspected to be different from the similar looking Sulphur-breasted Warbler. Nevertheless, with this new confirmation, Na Hin Forest got yet another enigmatic habitat-specialist species on the site list.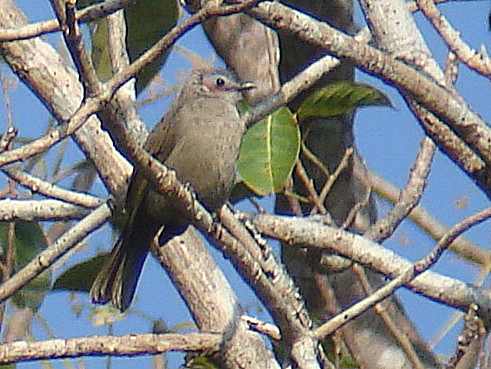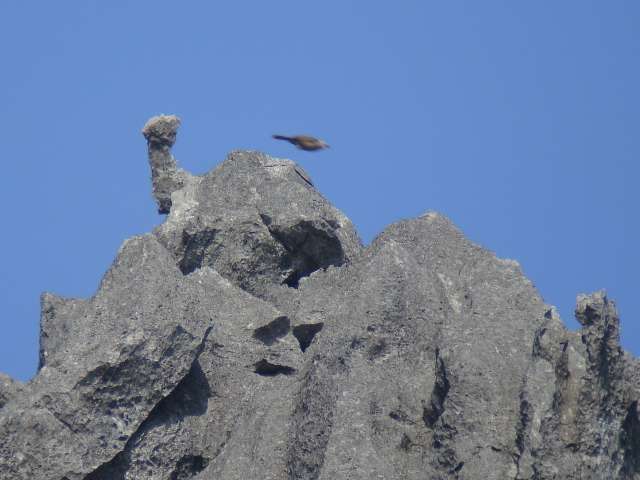 Bare-faced Bulbul -on the right a snapshot of a bird taking off from its favourite perch high on limestone outcrops.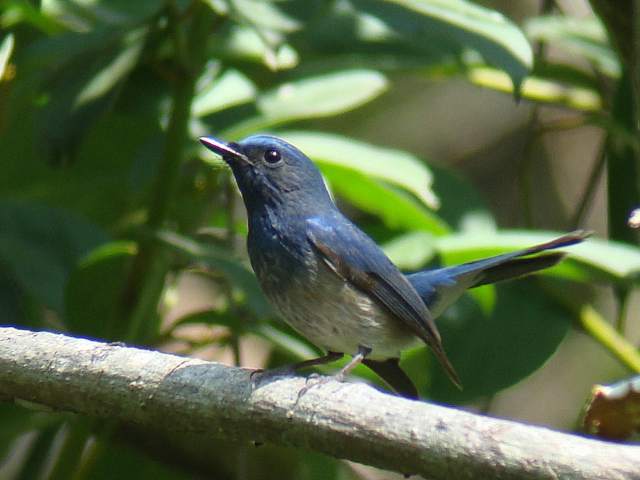 Hainan Blue Flycatcher in the lowland forest along Namsanam trail. Just sample the beauty of this damselfly -Na Hin has more on offer
than just twitching a couple rare bird species!
This information page published on 11th January 2010 by Stijn / Birding2asia.com
Copyright

Birding2asia.com

All rights reserved.